Cookies Harvest Club Stash Jar - 2ct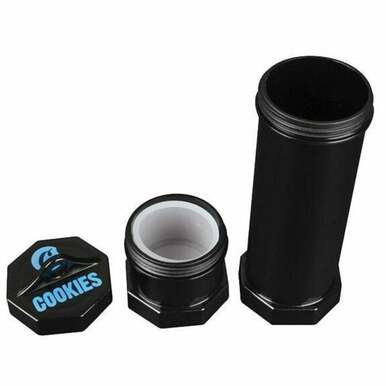 Cookies Harvest Club Stash Jar - 2ct

Cookies
Silicone Jars & Containers
Cookies "Harvest Club" Tall Air Tight Stash Jar - 2 Piece Set in Black color
The twistable jars and lids ensure your herbs and smokes stay fresh and safe in their containers. The lid also has a handle for easy twisting and carrying.
The Cookies Extendo Jars are a set of two twistable, stackable jars that you can use to keep everything fresh.
The Cookies Harvest Extendo / "Tall" Jar in Black, the little brother to the Cookies Compartment Stash Jar "Large". Just like its bigger companion, it has a threaded bottom so that they may be screwed together.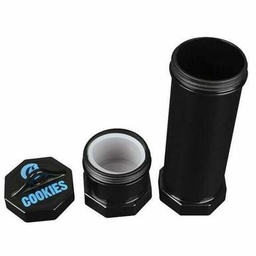 Cookies Harvest Club Stash Jar - 2ct